Got invited by a new friend of mine to this nice little cosy cafe c
alled
T
he Humble Loaf
(THL)
Tucked in a unnoticed corner of the basement in Katong Shopping Centre, it is indeed standing at a very secluded location. But boy, the food there just blew my mouth mind off.
What greets you behind the glass cabinet are all baked fresh daily.
"
We may not be a full-scale bakery. However, we hand-make(hand-mixed too!) our breads everyday(from scratch!) to produce good loaves of wholesome bread that we use for our sandwiches and and for your daily use. They have no preservatives, no bread improver, no fat and no sugar. There are made with unbleached flours, rye and whole wheat and baked in two small-sized modified ovens. We hope that you will enjoy our bread as much as we do. Thank you all very much for your support thus far, we will continue to do our very best to make better food
."
Source: THL's facebook fanpage.
Have I got your tastebud tingling yet? Let's go.
For a start and it is a must to try:
Topped with pepper, olives crumbles, celery, thin slices of ham then dressed with olive oil.
What else can you ask for?
Isa was actually wolfing down the eggs, oblivious to me taking pictures of him.
His action definitely speaks louder than my words.
Can we have MORE please? :)
Latte
I love my coffee with milk. So this little gesture actually made my day.
Kick-ass strength to perk me up for the afternoon.
Beef pastrami sandwich.
Fresh nicely sliced beef was placed in between 2 slices of freshly baked multigrain bread, accompanied with sweet tasting lettuce with a special sauce.
Juicy and succulent with a sweet after taste.
Croque Monsieur
Ham and cheese on a thinly sliced bread that was flame grilled to perfection.
It was done with such merticulous effort.
This little fellow caught me by surprise.
It was that nice that it went all straight to my stomach in minutes.
Close up on how it is being done.
Very impressive.
Someone just decided to goof around a little further into the cafe.
Banana Castella
This little handwritten sign just caught my eye.
This sponge cake has got both fluffiness and fragrance both locked in it.
Goes well with my good coffee.
What a nice, quaint setting, isn't it?
The THL head and his team. He is also known as the Bread Whisperer*.
How apt.
*Source: THL's official website.
Linking up with Jennifer's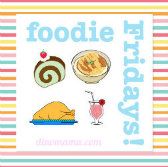 Disclamier: This is NOT a sponsored post. All opinions expressed are of my own.
All pictures without watermark are credited to THL's facebook fanpage.
Thank you THL for the hospitality.
You can also choose to follow them at twitter (@thehumbleloaf) or their
instagram
for the latest updates on new items on their menu and opening hours